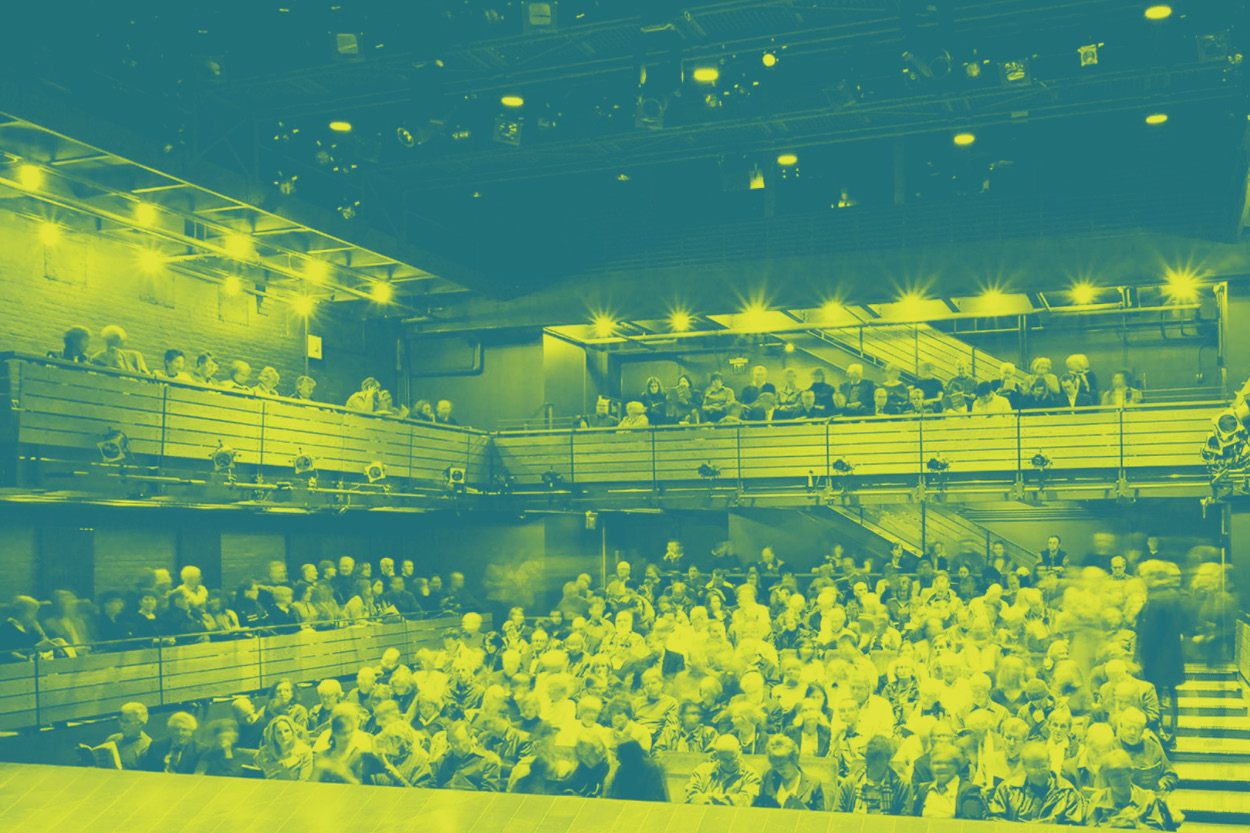 The health and safety of our audiences, artists, and staff is our top priority. We have worked closely with our government partners and safety advisors to safely welcome you back to live performances at the Young Centre for the Performing Arts
PROOF OF VACCINATION
The Province of Ontario has announced a mandatory vaccination policy for theatres and concert venues. All patrons, 12 years of age or older, must provide proof of vaccination to attend performances at the Young Centre for the Performing Arts.
The date of attendance must be at least 14 days after receiving the approved full series of vaccines by

Public Health Canada

or a combination of accepted vaccines.
An official proof of vaccination receipt — displayed either on a smartphone or a physical copy of the proof of vaccination — will be required at time of entry with your performance ticket along with one government-issued ID (i.e., driver's license, health card, or passport). Either a receipt of both doses or the QR code for the vaccine certificate will be accepted. Ontario residents can access their official vaccine receipts at

https://covid19.ontariohealth.ca/.
Patrons who cannot be vaccinated for medical reasons must provide written proof of a medical reason, provided by either a physician or nurse practitioner, along with a negative COVID-19 PCR test taken in the last 48 hours.
If a patron is attending a performance with a child under 12, the patron's proof of vaccination is sufficient for admittance for the child.
All Soulpepper and Young Centre staff and volunteers, as well as all artists, creatives, and crew must adhere to the company policy and be fully vaccinated.
ARRIVING AT THE THEATRE
Please ensure you have all your documents ready before entering the venue. Patrons are asked to arrive to allow enough time for front of house staff to check documents and tickets.
There will be a two-step entry process. Patrons will have their vaccination documents verified at the main doors of the Atrium. Tickets will be scanned inside the lobby as usual.
PATRONS WHO ARE NOT ABLE TO PROVIDE PROOF OF VACCINATION WILL NOT BE PERMITTED TO ENTER THE FACILITY OR ATTEND THE PERFORMANCE.
For the safety of all, patrons under quarantine or isolation, or who have been exposed or have come in contact with someone with COVID-19, are experiencing any symptoms of COVID-19 or have tested positive for COVID-19, must not come to the theatre.
MASKS
All guests must wear a face mask at in all Young Centre spaces, except when eating or drinking. Neck gaiters and bandanas will not be permitted. Masks are also required for all front of house staff.

Staff will have extra masks available for anyone who may need one.
CAPACITY RESTRICTIONS AND SEATING
In accordance with guidelines from Ontario Public Health seating does not have to be socially distanced when audience members are fully vaccinated and masked.
CLEANING PROTOCOLS
Enhanced cleaning and sanitation protocols are in place before, during, and after each performance with common contact surface areas and hand sanitizers available throughout the venue.
YOUNG CENTRE CAFÉ
The Young Centre Café will be open and operating as usual. Patrons may not bring food or drink into the theatres, but may enjoy items from the Café in the Atrium before their show.
OUR SAFETY PARTNER
In mapping out a safe return to the Soulpepper and the Young Centre for the Performing Arts engaged Get Ready Global, specialists in emergency management and training, to advise and guide all planning for live audience programming.