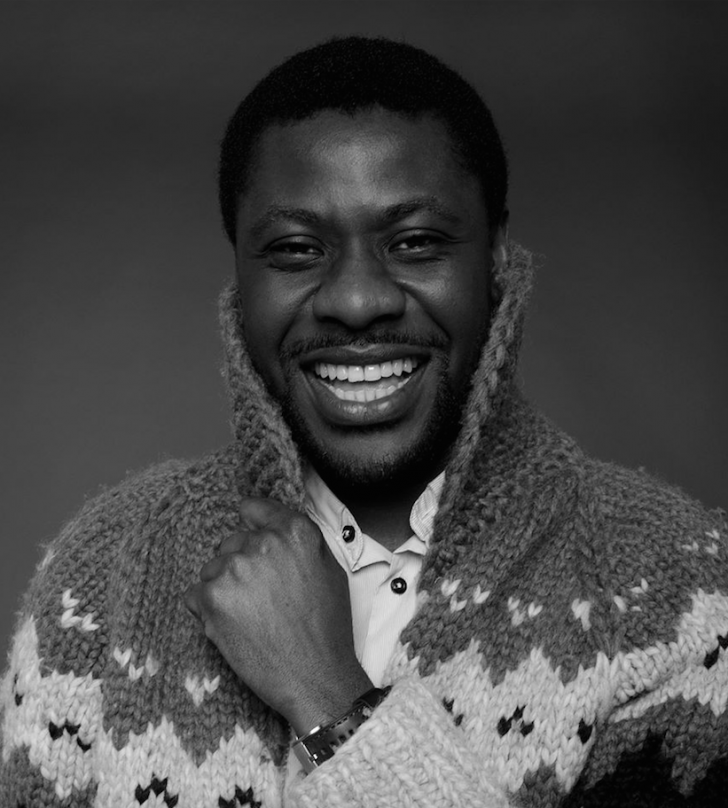 Download Hi-Res Photo
TAWIAH M'CARTHY
Actor
---
Tawiah M'Carthy is a Ghanaian born, Toronto based theatre practitioner, notable as a director, playwright and performer.
His creator/playwright/performer credits include Maanomaa, My Brother (Blue Bird Theatre Collective), Black Boys (Saga Collectif), Obaaberima (Buddies in Bad Times Theatre) and Yɛn Ara Asaase Ni, 21 Black Futures (Obsidian Theatre). Tawiah's directing credits include Fairview (Canadian Stage / Obsidian Theatre), Death and the King's Horseman (Stratford Festival) and Rihannaboi95 (Young People's Theatre). He is a founding member and co-artistic director of Blue Bird Theatre Collective.
Tawiah has worked with various organizations across Canada including Soulpepper Theatre, Factory Theatre, National Arts Center, Shaw Theatre Festival and MTSpace. Tawiah is a Dora-nominated playwright and performer.